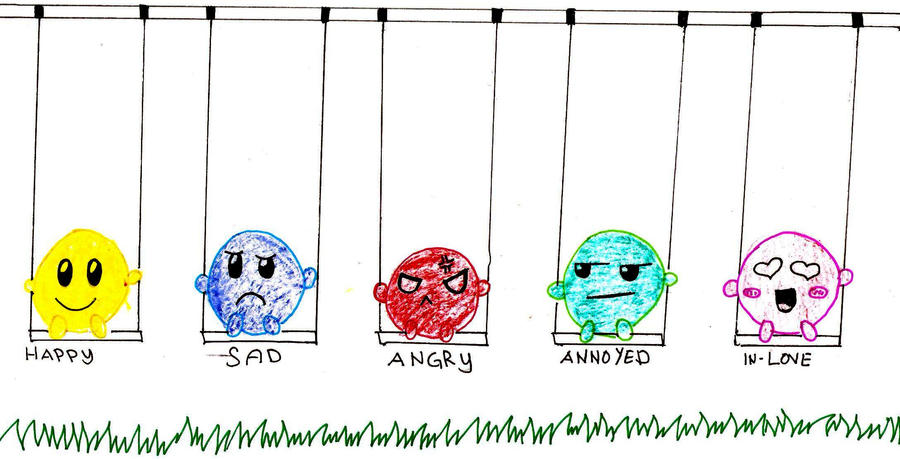 Wednesday Weekly Blogging Challenge — How I Shake off a Bad Mood.

It's time again for the Wednesday Weekly Blogging Challenge hosted by Long and Short Reviews.
Today's topic is: How I Shake off a Bad Mood.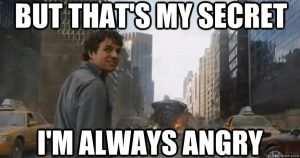 Okay … maybe I'm not ALWAYS angry. But I definitely have my share of moodiness and I don't tolerate fools well. I struggle with depression some, but I've found ways to deal with it pretty effectively. The first thing I do when I'm really angry/sad/frustrated/moody is go away. I stop interacting with people and go into my virtual cave. I do this for everyone's protection, lol, so I don't say or do something in anger/sadness/frustration that I can't un-say. "Sorry" only takes away the intent, not the hurt, so I do my best to keep myself from hurting people unnecessarily.
The funny thing is that I'm actually a pretty positive person. I can see the hope in most days. I look for the bright side habitually. I believe in the goodness of people and the overall decency of the world. But I certainly have my mood swings.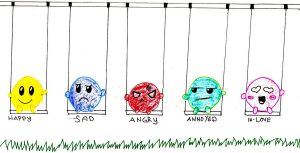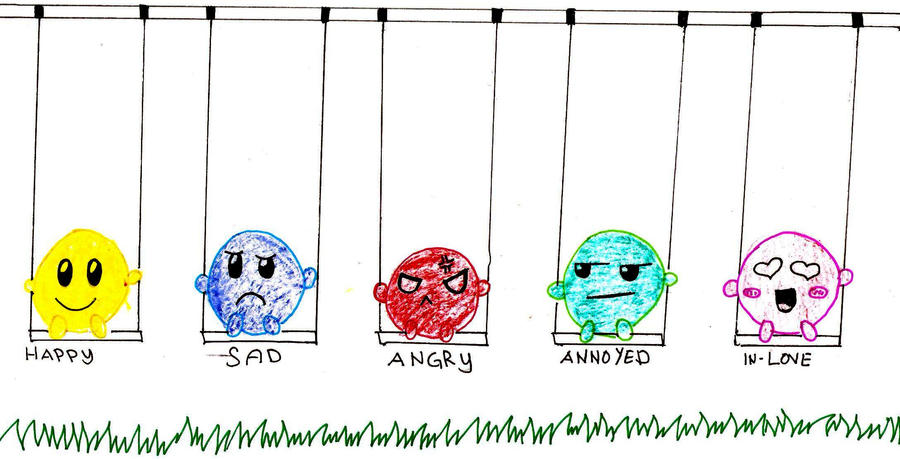 I remember recently, I had a series of really bad things happen, and I just got to the point I was DONE. I laid down on my sofa and balled like a baby. Had a little pity party all on my own. Laid there and wished I was suicidal (please note: I am not suicidal, and I'm also not making fun of folks who are, at all, trust me on this …) because I just didn't want to deal with life anymore. I laid there a bit, realized I wasn't accomplishing anything feeling sorry for myself (there it is… my Type A+ personality), got up, shook it off and starting working on solutions.
So, how do I shake off a bad mood? I let myself feel everything for a bit, whatever it is (sad, angry, whatever) and then I kick myself in the butt and work on fixing whatever put me there. I know this doesn't work for everyone, but it seems to work for me.